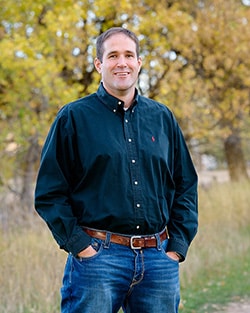 Dental Implants in Idaho Falls
Zirker Family Dentistry offers effective and durable dental implants to patients in Ammon and the greater Idaho Falls area. Implants allow you to talk, smile, and enjoy your life with improved self-esteem and oral functionality.
What Are Dental Implants?
A dental implant is a metal frame or post that acts as an artificial tooth root, serving as a base to which a replacement tooth or crown can be affixed. Implants are widely considered the best option for tooth replacement because of their permanent nature. After attachment, the implant becomes fused to the jawbone, allowing the replacement tooth to look and function just like one of your natural teeth!
What Are the Advantages of Implants Vs. Other Alternatives?
Dental implants are a worthwhile investment over other options for several reasons:
They are affixed directly to your jaw. This means that they do not run the risk of slipping around as with removable dentures, or falling out over time as with dental bridges.
They function like natural teeth. They can withstand a lot more than alternative options like removable dentures, which can be easily broken.
They do not require additional maintenance. They simply require the regular flossing and brushing that (we hope) you already do at home. Compare that with the regular cleaning and care routine that accompanies removable dentures.
They improve eating and speech. Due to the unfixed nature of removable dentures, using them can cause complications with speech and eating as a result of sliding or movement. The implant's stable attachment eliminates both of these problems.
How Long Do Dental Implants Last?
With the right care (i.e., the same care you give to your natural teeth) they can last for an entire lifetime, since they fuse with your bone and become a natural part of your body.
If you'd like to learn more about dental implants or schedule an appointment, call the best dentist in Ammon and Idaho Falls today at (208) 528-7665